1. Clueless
Clueless should not only be a staple in a '90s movie marathon but should also be a part of any movie marathon ever. This film is a classic teen comedy that taught us about love, fashion, and how to "roll with the homies."
2. Now & Then
This is the perfect movie to watch with your girlfriends. It's the story of four best friends who flashback to childhood and reminisce about the best summer of their lives.
3. Romy & Michele's High School Reunion
Never was there a cooler set of best friends than Romy and Michele. The two hatch a plan to make them appear successful at their high school reunion. The highlight being when they perform one of the sweetest dance routines in movie history.
4. Drop Dead Gorgeous
If you're a fan of dark comedy, Drop Dead Gorgeous should be a go-to. It focuses on a small-town beauty pageant that quickly becomes life or death. The movie features some of the best '90s actresses, including Kirsten Dunst, Brittany Murphy, and Denise Richards.
5. The Wedding Singer
This movie kicked off the multiple collaborations of Adam Sandler and Drew Barrymore. While it takes place in the '80s, The Wedding Singer is one of the best rom-coms of the '90s. It also features one of the cutest love songs of all time, "I Wanna Grow Old With You."
6. The Brady Bunch Movie
Whether or not you're a fan of the TV show, this movie is a must-see. It follows the Brady family as they live through the '90s, but are very much stuck in their '70s lifestyle.
7. 10 Things I Hate About You
This is the ultimate high school comedy about the love lives of two sisters. The fact that it features Heath Ledger singing "Can't Take My Eyes Off of You" is reason enough to watch this movie.
8. Varsity Blues
Before there was Tim Riggins and the Dillon Panthers, Varsity Blues was the go-to for Friday night lights. The plot follows a small-town football team and the relationships of the players. Also, it's Regina George's favorite movie so that alone makes it a must-see.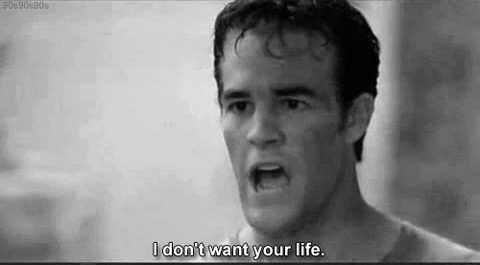 9. Jawbreaker
This is one of those "It's so bad that it's almost good" movies. It's a dark comedy that centers on a group of girls that accidentally kills their best friend on her birthday. While that sounds morbid, you'll definitely get a laugh or two.